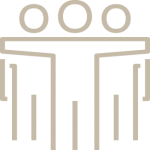 Sense of Place
Analysis
Approaching the historically valid meaning of a place is a complex but also grounded at the present process, approached by Mazomos with ethnographic methodologies.
Digital Experience
Mapping

We use technologically advanced tools to map personal and collective meaning ascribed to a place
Cultural
Festivals
Bringing people together around a table full of ideas, music and food is among the things we cherish in Mazomos.
Public Participatory
GIS
Using GIS-based techniques in engaging local communities in landscape interpretation and involving them in landscape and heritage policy-making.
Community Participation
Workshops
Assembling people in a democratic and effective way to discuss on shared issues, requires careful planning and responsive design.